Could this help someone you know? I know it would make my house much more quite around bedtime!!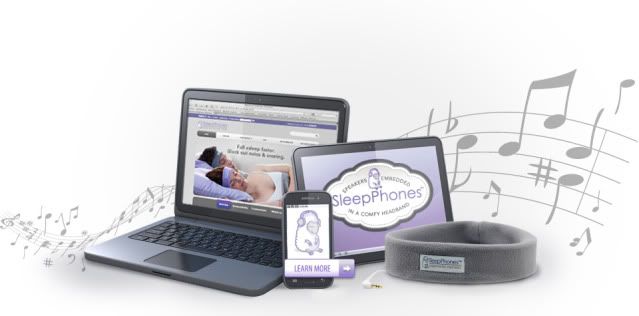 After having a sleepless week while all of the grand kids were here, I decided to Google sleep aids. I can't sleep when there is a lot of noise. When they are here they all want a TV going to watch different things. They are running back and forth from their bed to the kitchen/bathroom and it's downright noisy. I don't know how they sleep with the noise but if I try to turn the TV's off it wakes them up. By the end of week one of their 5 week school break, all of the noise was overwhelming especially after a long day of caring for them. I needed sleep. Somehow by luck I landed on the SleepPhone website. After reading over this site and this product, I was intrigued. That's when I decided to contact SleepPhones to see if I could review some
bed headphones
.
I've tried sleeping with earplugs and it's not my favorite choice. It doesn't feel natural with something in my ears. The first thing I noticed about these headphones is that I wouldn't have to wear earplugs. Nor would I have to use a separate eye mask because it can double as a eye mask as well as earphones. It's so soft and comfortable. The grand daughters wanted to model this for me and I allowed them to, however when they wanted to wear them to bed I told them to turn their TV's off and they wouldn't have any noise to prevent them from sleeping. If only you could have seen their expression when they realized I meant it lol.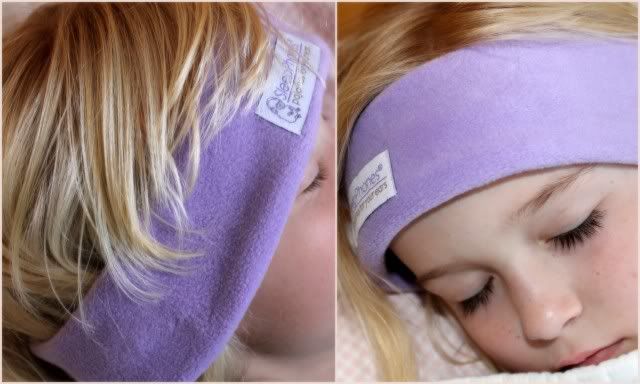 I can plug my "sleep pajamas" into a CD player, iPod, MP3 player, or any audio device player if I want to listen to soft music while wearing my SleepPhones. Be sure to check out the iPhone app and download the free music if you purchase one of these. Because of the terry material I don't have to worry about the sleep headband headphones sliding off at night. It stays in place. I think next time I need a small though, the medium is a little bit loose on my head. It still does the job & stays on well and who knows, if my brain ever grows instead of shrinking it will fit perfectly lol. For those of you who married a snoring bear *ahem*, there is help. These sleep headphones really do block out snoring and other noises that can be *annoying* while you are trying to sleep. They come in 3 different color choices as pictured below. Sleep is so important for anyone's health and well being. If you aren't getting that then I highly recommend you check out SleepPhones.
SleepPhones is graciously and generously participating in my Ultimate Family Mystery Giveaway. At the end of my January Mystery Giveaway Celebration event, one winner will receive a nice mystery package from each of the companies that are participating in that giveaway. There are going to be many products from many different sponsors going to one winner selected from the Ultimate Family Mystery Giveaway form. You will need to enter the below giveaway form so you can claim your entries to enter that giveaway. The link will be provided after you complete the mandatory entry.
No winner will be selected from this form, it's here only to provide you entries into the ultimate giveaway and to give this great sponsor some well deserved love and visits.
Hurry hurry, you only have 48 hours! Once it's over you can't claim the entries for this giveaway. US 18+ to enter. Thank you for participating in the January Mystery Giveaway Celebration Event. If you want to earn 5 extra bonus entries into the Ultimate Family Giveaway please
click here
.
Disclosure: I was provided one or more of the above featured item to help facilitate my review. SleepPhones is providing the winner of the Ultimate Family Mystery Giveaway a mystery pack at the end of this celebration event and is responsible for shipment of prize. Facebook is not associated with this giveaway.