So I've gotten the chance to get to know Terri from Terri's Little Haven and I must say that it's been enjoyable. She is celebrating 16K fans with a GREAT BIG GIVEAWAY and I wanted to get you all in on the action. These giveaways will be so much FUN. They only last a few days and should be exciting to see what she's giving away.
We are starting the January Mystery giveaway Celebration with Skinny Jeans. I have heard about these jeans for a couple weeks now and to tell the truth I wanted to get some after reading that she liked them SO much!! I can't wait to see what Terri has instore for us all. Check it out everyday so YOU can get in on the WINNING!
Welcome to day one of the
January Mystery Giveaway Celebration
. Before you continue, you might want to see what the latest blogosphere buzz is all about and read a short intro on how this event will unfold, by clicking on the above link. I'll wait right here until you come back :). Now, before continuing, do you have any questions about this exciting event?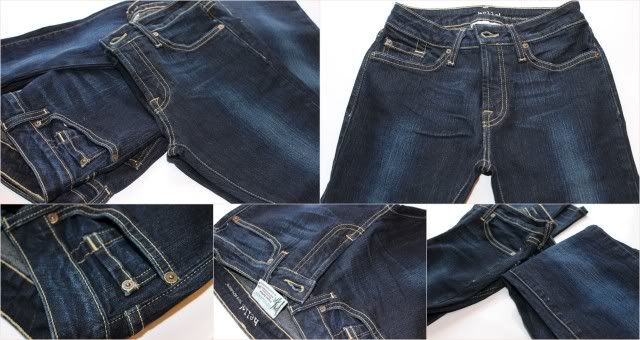 We are starting off with a mystery giveaway from SkinnyJeans. They are sponsoring one pair of SkinnyJeans to one lucky winner (unknown style because we love surprises). If you aren't familiar with SkinnyJeans, please visit their site. They have jeans of every type and color to fit almost anyone. Unlike other jeans, their jeans are made with a higher rise to "hold" it all in. They give a whole new meaning to ultra slimming jeans. If you don't want to wait until this giveaway is over to purchase a pair of these comfortable miracle jeans, their jeans can be purchased by clicking on the below link. You will have 48 hours to enter this giveaway. ONLY 48 hours. If you miss this giveaway, you will miss an entry on the ultimate prize giveaway form. After you enter, you can claim your entry in the ultimate family giveaway package which will include items for men, women and children. Entries will be to enter each giveaway leading up to the end of the celebration. The more giveaways you enter, the better chance you have of winning. The link will be provided in each giveaway form. Be sure to come back daily to enter each giveaway.
CONNECT WITH SKINNYJEANS
a Rafflecopter giveaway
Disclosure: My blog is participating in the January Mystery Giveaway Celebration by Terri Ramsey Beavers from Terri's Little Haven. My blog is not responsible for shipment of prize. This giveaway is sponsored by SkinnyJeans and is not associated in any way with Facebook, Twitter, Pinterest, Google+ or any other social media site or community.