LAST MYSTERY GIVEAWAY
This will be the last of the January Ultimate Family Giveaway and I think it's a perfect way to end. I love these candles and apparently so does everyone else. Good Luck!
I've seen a lot of great reviews surrounding 3-8-1 Candles and I thought it was time that I reviewed one to see for myself how amazing they are. The owner of this candle shop named her 3-8-1 Candles based on an inscription that serves as a meaningful reminder to her husband of the love she feels for him. I would really appreciate it if you would
click here
to read more about this company and what 3-8-1 stands for. I'm very sentimental and I think the company name is a wonderful sentiment.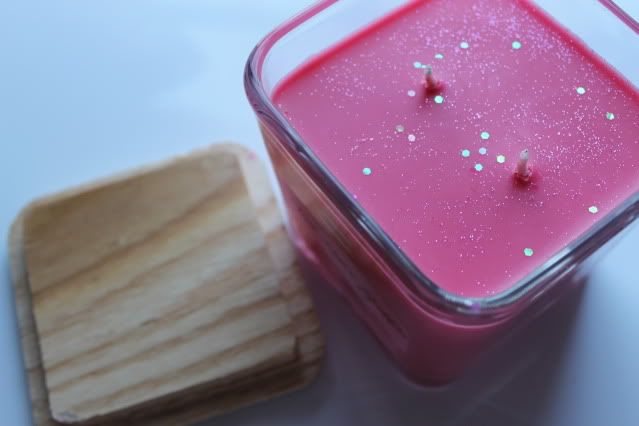 For my product review, I selected the True Love's Spell candle scent and it was wonderful. These candles are so cute and blingy, sprinkled with sparkly glitter. Enchanting. I usually throw away my candle jars when they burn down but I loved the jar with the wooden lid so much that I decided to keep it to store buttons in. Every time I open the lid I'm reminded of the scent that is lingering in the jar. My candle had double wicks and was hand poured adding a nice personal touch to a beautiful as well as lovely scented candle.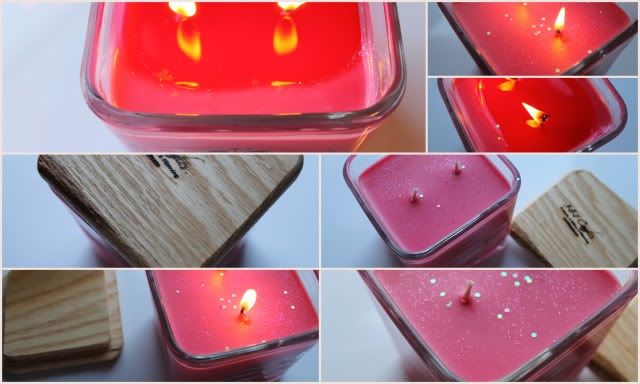 It took 2 full days (and nights) of burning my candle down before I finally reached the bottom of it *sigh*. It was fabulous and I already miss the scent that seemed to energize and relax me all at the same time. Nestled in the very bottom of my candle was a pretty ring wrapped in tin foil. It's really dainty and cute. Each jewelry item in the candles range between $39.99 to $1,000. I couldn't find any inscription inside the ring and judging from the looks of it I'm convinced it's not a valuable piece of jewelry, but, it is pretty and it is genuine since they only put genuine jewelry in their candles. The center stone is green and there are two tinsy winsie little stones; 1 on each side. I think this ring would be the perfect style for my 9 year old grand daughter but I don't think it is sturdy enough for her age, the width is just so tiny. I think for now I'll save it until she is a little older.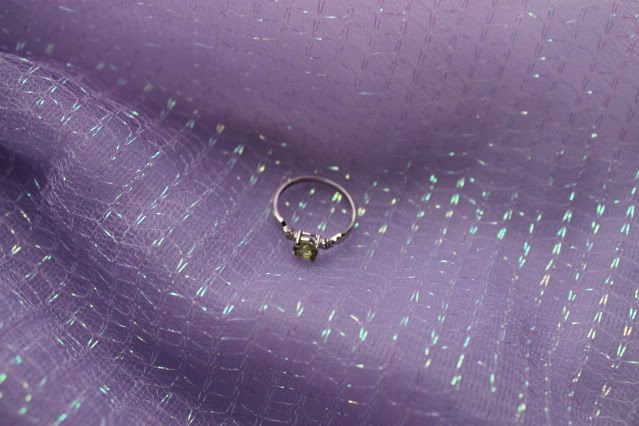 One of you will have the chance to enter to win a Mystery Giveaway candle from 3-8-1 Candles to see for yourself how fascinating and wonderful these candles are. Please enter using the rafflecopter form below. Thank you and good luck. US 18+ to enter.
CONNECT WITH 3-8-1 CANDLES
Website
Facebook
a Rafflecopter giveaway
Disclosure: I received one or more of the above mentioned products to facilitate my review. Terri's Little Haven is not responsible for shipment of prize. This giveaway is sponsored by 3-8-1 Candles and is not affiliated with facebook.